starting
Starting Companies Collaboratively
What is CoStarting?
---
CoStarting is a methodology and framework that helps makers and entrepreneurs create and launch products and services. The core pillars are Openness and Collaboration and are embraced with a remote-first mindset.
Openness
Multiple creators join a cohort and work alongside one another in a given timeframe to create their projects. Everyone commits their time and money as well as willingness to help the other cohort members.
Collaboration
The decision to be coStarting a project allows you to open up to anyone who wants to become a collaborator. Similar to open source projects coStarting companies embrace the an open an transparent culture beyond just code. Any aspect of the business is open and people can join to collaborate on it.
Remote First
With todays possibilities being better than ever for founders to start companies remotely, and accelerated by the pandemic, we are leaning in and embrace a remote first approach. Our founders could be anywhere in the world. We believe location should not stop you from building something great.
Monthly Deep Dives
Join us at this virtual get together to talk about our projects, building in public, the CoStarting framework, and just generally cool tech and startup topics.
Schedule:
June 23rd 10:00am EST
Video Content Strategy for your startup - Martin Adams
VCM History Channel
You can watch all the past meetings on our YouTube channel below. We stream live every week to share the wealth of knowledge from out community with the world.
Wall of Love
---
Words from our participants, supporters and fans.
CoStarting Cohorts
---
View all the projects for past and current cohorts below. You can find more information for all the projects in each cohort through the link below. We live stream each weeks check in with all cohorts for you to follow along or re-watch.
Apply for the next Cohort
---
Please fill in the fields below. If you have a specific project in mind, no matter if you write a book, start a youtube channel, code some software or have an ecommerce business. If there is a milestone you want to focus on for 1 month. This is for you.
Project Kickoff Form
---
Please fill in the fields below. The image is an example project canvas. And can guide you through the Business Model, Launch Strategy, Scope and Success Criteria Fields. The Last one is the most important, it will be what you commit to achieving this cohort. And don't forget, your deposit depends on it ;), so don't set it too high. Also, if you have one, add a Logo, or just add a placeholder for now.

In the next screen we will proces your cohort deposit. This fee helps us keep your cohort running and facilitate the events.
Example Project Canvas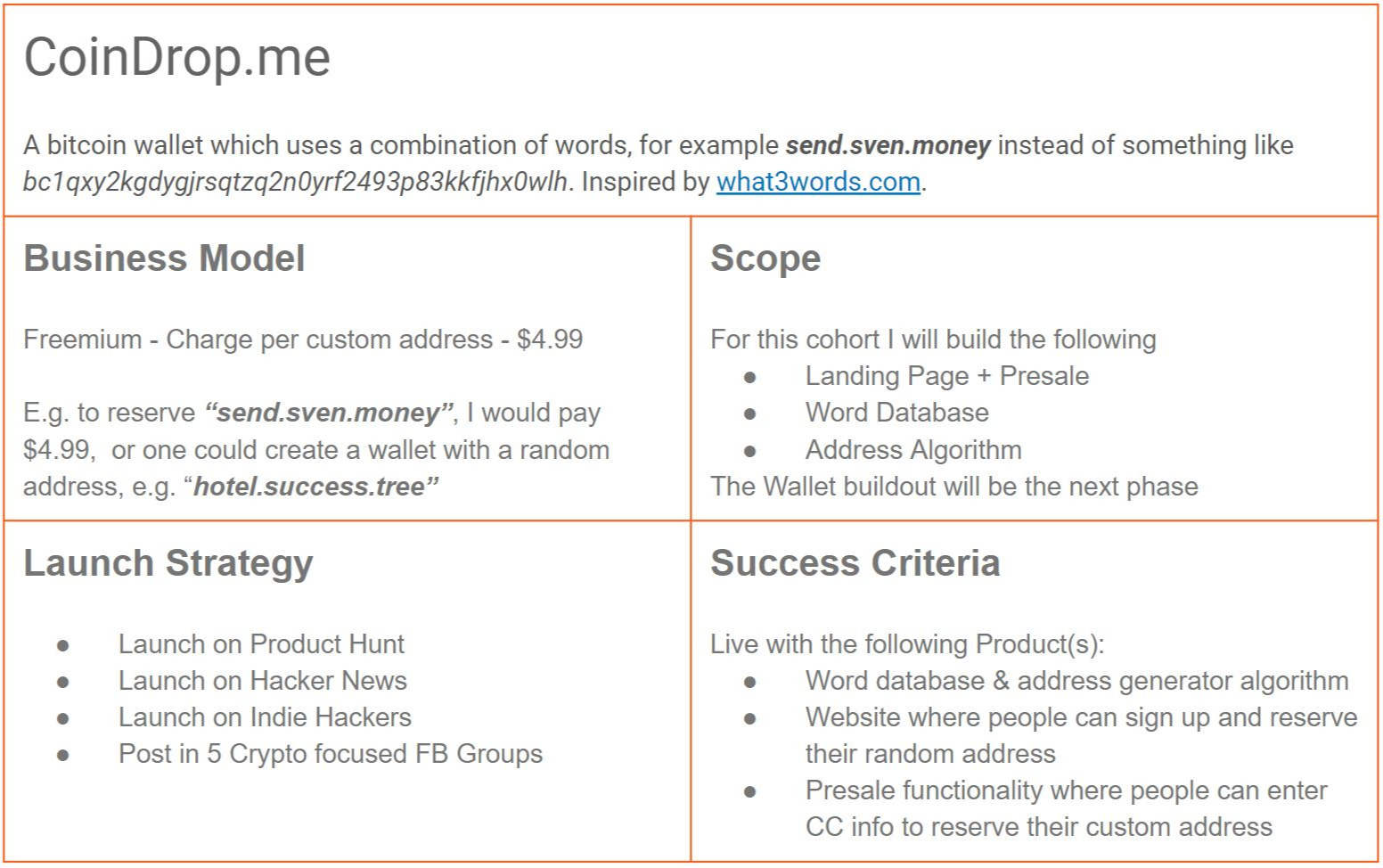 Oh Yeah!
---
You are awesome. Thank you for signing up for the next cohort. We can't wait to see what amazing things you will launch.

We will contact you soon with the next steps.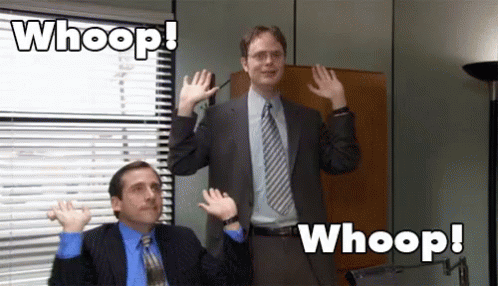 Peer Group Signup
---
Join a CoStarting Peer Group
Oh Yeah!
---
You are awesome. Thank you for signing up for a CoStarting Peer Group.
We will contact you soon with the next steps.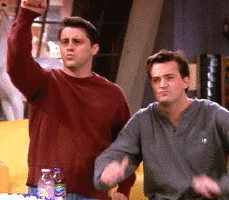 Community Portal Signup
---
A quick overview how to join your peer group on the CoStarting community portal.